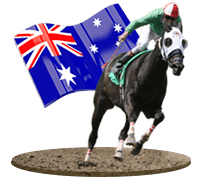 Geelong has hosted their greyhound races in three different venues since the start. The first of which was at Nelson Park, near the Ocean Child Hotel opposite Melbourne Road in North Geelong. Starting in 1936, greyhound racing was presented under a private owner at the park. Every year there is a special memorial race in Hugh Emmerson's honor because in the 1940's he supplied the pace makers for the race track. Before drag lure racing was introduced in the year 1955, Hugh Emmerson would supply ten pace makers per race. In addition to greyhound racing, fox terrier racing was also one of the main events held at Nelson Park. Hugh Emmerson also cared for dogs for big names including Buc Buchanan, Chumy Parks, and George Schofield.
The second venue that Geelong had held their greyhound racing events was at Corio Oval. The State Government set up the Greyhound Racing Control Board and only authorized non-proprietary tin hare racing. Hugh Emmerson was a member on a board that helped set up Geelong at Corio Oval – Geelong's Football Clubs former residence. The first Geelong club president was Mr. Fulton Knowles. Greyhound racing really saw a rise at Corio Oval with the post-war industrial boom. Each meeting there were about 25 bookmakers servicing the needs of punters. This period of growth lasted until the middle of the 1970's. Before the Greyhound Racing Control Board suggested that Geelong have an open membership, there was talk of having a limited number of members who could join. Plans were later drawn up for a laboratory to be built near the park. Since the laboratory would be testing things on infectious diseases, it was decided that animals should not be in close proximity to the laboratory and that the trotting club and greyhound racing will no longer be hosted in Corio Oval.
The Geelong greyhound club had its opening race on March 7th, 1980 at Beckley Park. Many great greyhounds competed on opening night back in 1980, but only one really stood out. Top dog at the time Tempix proved he was nearly invincible on the 457 meter u-shaped track. Due to great promotions and advertising, and even performances by big names, racing at the Beckley Club strived. In March 2008, twenty-eight years after the debut race, The Beckley Club introduced its club as it is known today. With an 8 million dollar overhaul, including a revamp of the grandstand, restaurant, bar, and TAB facilities, they also added a new two track complex that features both country and city racing styles. Their kennels and administrative areas are valued at 1.2 million dollars alone. The name then changed to The Beckley Centre, and will continue hosting Geelong as the venue for greyhound racing.
The Finest Services Available
On race days, you can take advantage of their renovated restaurant and bar areas. For only forty dollars a person for race day buffets, they come complimentary with a race book, awesome buffet, cash bar, reserved seating, private tote facilities, waiter services, and in parties of ten or more people you have the chance to name a race. Plus, included in this price is the price of your admission. You also have the option of getting the eighty dollar race day buffet option which includes beer, wine and soft drinks as well.
Experiencing greyhound racing live is unlike anything else. There is such a rush in the sport, it is addictive. With the amenities available for at the Beckley Centre for Geelong members, your race days no longer have to mean just sitting and watching the race from the sidelines.