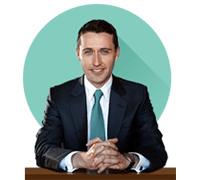 Overview:
The name Tom Waterhouse is one that has been throughout the betting circles of Australia since 1960's and has solid ties with William Hill (their parent company), a bookmaking agency with the longest running history. TomWaterhouse.com was formed in year 2008, and has been making waves in online betting with promotions which are hard to beat, odds leading the market, and the type of media promotion that brings the most casual players in to play regularly.
Australians may be unfamiliar with William Hill, but the giant is known well in the UK and has been around since 1934. Early 2023, William Hill is expected to re-brand Tom Waterhouse as William Hill.
Quick Facts:
Around since: 2008
Licensed in: Northern Territory
Languages: English
The Good: $0.01 minimum bet, excellent interface, great promotions
The Bad: Sign on bonus could be better
The Ugly: Australian residents are not allowed by law to participate in live online betting
Website Design:
TomWaterhouse.com has ease of access and usability in mind in its design. This website uses applications and theories of web design that are the most up to date, to ensure all users, whether they have years of online betting experience under their belt or they are new to the rings, will have no problems getting where they want to quickly, with no hassle.
There is market advertising and key promotions that you will see by way of scrolling advents. On top there is a menu that users can follow easily with shortcuts to sports markets. Users can also find shortcuts for a Tipping area, and Tom's Blog.
This website delivers one of the fastest sites available to locate the market they want.
TomWaterhouse.com App
There are times when users prefer to play on a mobile device, such as when on the go. This is easy with the app for TomWaterhouse.com which quickly loads and takes users straight to 'Next to Jump' markets for racing. View sporting events coming up just by scrolling down. Their mobile casino app is available on Android and iOS.
The home page on their mobile app is simple to navigate with menus for 'Home', 'Sports', 'Racing', 'Log In' and 'My Account' located at top of the screen. Categories appear by tapping on menu icons, making it very simple for your desired market to be found.
One thing that it has apart from other bookmarker apps, is the option of placing bets with a 'set amount' in multiples of $1, $5, $10 and $20. This works as a shortcut for users when adding their stake amount.
Sports Markets
Tom Waterhouse provides users with a good extent of betting options and a wide collection of sports markets. Australian sport is their biggest strength, with ones of AFL, NRL, Super Rugby catered heavily for. International users will also be pleased with the extensive coverage of sports which are international. Sport betting on domestic German, Spanish, Italian, and French basketball fixtures is accessible. Some other major sports which are international such as major US leagues, motor sport, cycling, tennis, surfing, and golf are catered well also. Of course, football (soccer) is covered well. In addition to sports bets, there is politics and entertainment betting available also. The selection for online betting clearly surpasses most Australian needs, making a standalone membership suitable at Tom Waterhouse.
Live Sports Betting
Live online sports betting in unavailable for Australians because the Australia Interactive Gambling Act. To make a sports bet life, and Australian is required to phone it in. If you want online sports betting which is live, Australia is not where to do it.
Promotions
There is a wide range of promotions offered at Tom Waterhouse. One of these are 'Take On Tom'. This is where selected markets have enhanced odds offered on them. Majority of these promotions take place on Friday afternoons, but there are some major sporting events which have daily markets open. This give the website an aspect that is somewhat less appealing, due to users having time limits in which they can take advantage of these offers, even though enhanced odds are usually attractive.
Another promotion and TomWaterhouse.com best feature is 'Protest Payup.' Almost every online sports better would have lost a race because of protest, but at TomWaterhouse.com, there is no need to worry about not getting paid because a possible objection from rival driver or jockey has been raised if your horse is the first to pass the post. This promotion is available on every Win bet which are placed on harness races and Australian thoroughbred.
There are other promotions offered as well but unlike some other rival online sportsbook makers, they are available for a limited time period in which your bet can be placed. This means there was time to react from the market, and users have lost their chance to take advantage.
Free Bets and Bonuses
As with many other online betting sites, TomWaterhouse.com matches 100% on a first bet. The max amount varies, with an amount of $250 match being offered currently. This matching bonus is not available to users in West Australia, NSW, South Australia, and Victoria. Regular promotions should make up for not being able to participate in this offer.
There are bonus offering promoted on a weekly basis. These promotions tend to be very generous.
Payment Methods
There are many payment methods available to TomWaterhouse.com users. These methods are simple, even for first time users. Withdraw methods are similar to deposit options. Methods available include electronic funds transfer (EFT), Skrill, Telegraphic Transfer, and BPay to Credit Card.
EFT is the most popular method of withdraw and is available only to Australian Merchant Banks. Funds should be received same day for National and Westpac customers, next working day for other banks. To withdraw from a Skrill account, just log onto your account. International Telegraphic Transfer to banks which are outside Australia will be available to users when requested and there is a fee of $20AUD. Users need to supply bank information. Pay to credit card of only available to credit card accounts in Australia. This credit card needs to be registered with Tom Waterhouse.
Customer Service
Tom Waterhouse offers great customer service. Users can open the help page by hitting the question mark button located on the upper right side. There is tons of information written on the help page. Users can also talk to a person though online chat or phone. These are available on user's mobile devices, as well.
Contact Info
24/7 Phone Betting
1-800-238-333
Customer Support
Call Us @ 1800 928 374 
7 Days a Week: 8.30AM - 12AM AEDT