Surrounding the specialist track that has sweeping turns is one of Australia's most charming flawless gardens. Many people from big business to revelers sunning can be seen socializing and taking advantage of the numerous entertainment options that Rosehill Gardens has to offer.
Ticketing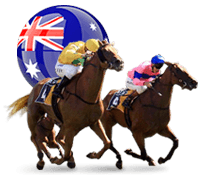 Whether it is for your business or for your pleasure, ATC ticketing will let you control your own race day experience. Each of the ATC ticketing tiers has been vigilantly measured in order to showcase the finest of each racing season as well as coming with the assurance to deliver services and facilities that will meet your every need.
General Admission tickets will put you right at the track so you can experience the thrill as each horse thunders past.
Membership Packages are for those who want the ultimate extravagance. You will get elite access to the impressive facilities, fine dining as well as the personal service that will ensure that your race day is an extremely memorable experience.
From parking at your arrival to dining and drinks or have a little bit of fun with the bookies. There is a ticket that is just right for you!
Hospitality
Ranging from the inexpensive and elite to the superbly placed VIP hospitality, you will be able to settle in for the day at one of the 25 dining establishments or replenish on the go at one of the wide selections of bars or eateries. This race course provides a very distinctive as well as regal background for a very important day of networking or a tranquil afternoon with friends and family.
The changing seasonal menus, customized corporate packages, as well as the famous race day themed street food vendors will have you as well as your company enjoying the finest of the race day entertainment.
Private Suites
Private Suites are located on Level 5 of the J.R. Fleming Stand. These suites offer the privacy of indoor and outdoor seating with panoramic views that span across Rosehill Gardens. The modern self-contained suites have everything you will need to enhance your race day experience which includes contemporary soft furnishings, a wet bar, flat screen monitors as well as your very own personal waiter at your service.
Transportation
Parramatta Road, the M4 Motorway and Victoria Road are three of the city's main streets which service Rosehill Gardens. While on special race days there are trains that run straight to the race course itself, patrons may also choose to travel by Ferry from Circular Quay to Parramatta and take advantage of the free bus service.
From – To Parramatta Wharf
A complimentary bus shuttle travels from Parramatta Station to Parramatta Wharf, then off to Rosehill Gardens for a day of fun filled excitement.
From – To Strathfield Station
A complimentary bus shuttle travels from Everton Road Strathfield Station straight to Rosehill Gardens for a day of long lasting memories.
Members Parking
Reservation Member Parking is based on yearly tickets purchased. This allows you to have the amount based on the number of races you choose to attend.
ATC Members Coach
With comfort and convenience in mind they offer a members coach service for their exclusive ATC members. Pre-purchase of seats is required prior to the day you wish to have that fantastic race day experience.
These are only a few of the options Rosehill Gardens offer.