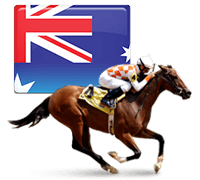 The popularity of the Farmington Racecourse began sometime in 1861, when the Melbourne cup was introduced. The committee could not have imagined that the Melbourne Cup would last over a century and a half and be one of the most important parts of Farmington Racecourse's social and sporting culture today. Race days quickly went from 4,000 attendants to 100,000 attendants in less than twenty years. The Melbourne Cup Trophy has a beautifully unique three handled, 18-karat gold, and "loving cup" design. It is one of the world's most recognizable trophies, and it is also a national icon that has been embedded in Australia's cultural fabric. The cup as everybody knows it today was designed in 1919 by Mr. James Steeth before the Melbourne Cup Race, which is the richest race in Australia.
How to Get There
Getting to the Farmington Racecourse is no problem. The racecourse is located off of Epsom Road in Flemington VIC. On race days you can take a train directly to Flemington Racecourse. Trams and busses will also take you close to the racecourse if that is your preferred method of transportation. There are also free parking for those who would like to drive their own vehicle, but spaces are limited for non-VIP members. For the ultimate experience, however, you can choose to arrive and depart in a helicopter that lands directly at the Farmington Racecourse.
What to Wear
Dressing for race day is no problem with Farmington Racecourse's what to wear guidelines. They have laid out these what to wear rules to keep the tradition of dressing smartly and appropriately intact for their VRC members. Gentlemen over the age of twelve should wear sports coats or blazers, a tie, tailored slacks or chinos, and dress shoes. Gentlemen's jackets can be removed between December 1st and March 31st. Also, visitors from other countries are welcomed to wear the formal dress of their nation. Ladies over the age of twelve are required to dress in tasteful clothing that keeps the dignity of the Members Enclosure. Children under the age of twelve should be dressed nicely and kept supervised by an adult. However, for general admission there is not a formal dress code in order.
The Dining Experience
Enjoy wonderful hospitality with the dining packages available to you at the Farmington Racecourse. Packages are available for members, non-members, and corporate. Depending on the event that is taking place, they have a variety of packages that you can choose from. For non-member and corporate guests there are events that offer tea, lunch buffets, cocktail menus, cash bars – or beverage packages that include red and white wines, sparkling wines, heavy or light beers, and soft drinks. There are even packages that include three course meals with high tea. You are sure to find the perfect package for you and your guests at the Farmington Racecourse. Members can enjoy food catered by Peter Rowland Catering during the events that take place. They can choose from high tea and lunch, which includes a three course lunch, tea, plus a race book in a variety of dining rooms located throughout Farmington Racecourse.
With the many amenities available to you as a non-member and a member, you can have the time of your life at the Farmington Racecourse. With the many amenities that are available to you, including dining packages of all different sizes, you cannot go wrong planning a race day at the historically famous Farmington Racecourse.