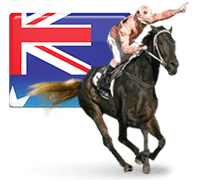 When the Sandown Park Coursing Club opened, the race track was composed just of grass. With that being difficult to maintain, they made the decision to change the track to sand in 1964. With the introduction of the television in the year 1966, Sandown's popularity took a hit. However, in 1977 when TAB betting was introduced, the nighttime slowness came to an end and their popularity began to rise again.
In 1974, the Sandown Racecourse introduced computerized Tote equipment that allowed patrons to bet instantly and, still to this day, the computerized Trifecta betting accounts for about half of all turnovers. In 1982, the committee made a plan to build a new grandstand, and in 1986 they made those plans a reality by building the Henry Harrison Grandstand. The Henry Harrison grandstand is a large glass building which its architecture was greatly influenced by the current Caulfield Racecourse grandstand.
The Offerings of the Club
In addition to amazing Greyhound races, the Sandown Greyhound Racing Club also offers Thursday night four course buffets starting at just $40 per adult. They offer options for groups of people as well, offering soft drinks, standard beer, house wine, house spirits, or full on full bar packages. They also offer two course roast lunches on Sunday afternoons or three hours of finger foods for great prices. The dress code for dining is smart casual.
Christmas is right around the corner and the Sandown Greyhound Racing Club has plenty of events for you to attend! Starting Thursday, November 26th, 2015 you can start celebrating Christmas with Sandown. They are hosting a Christmas Party Night on Thursday November 26th and again on Thursday December 17th. During the event they are hosting awesome live music from their house band, a twelve event racing program, their famous four course buffet, and plenty of prizes and giveaways! Admission for these two parties starts at 40 dollars a person. The Sandown Greyhound Racing Club is also hosting two Vegas Night Christmas Parties. The first party will be held on Thursday, December 3rd. At this party you can enjoy your night at the gaming tables, watching the Greyhounds race, and listen to fantastic live music from the "One Night in Vegas" tribute. Plus, you get dinner included in admission prices! The second Vegas Night Christmas Party will be held on Thursday December 10th. This party will also have the gaming tables, Greyhounds, and dinner that the one before it does. But, it will also feature an amazing tribute to Tom Jones. Admission for the Vegas Night Christmas Parties starts at just $50 per person.
There is live Greyhound racing at Sandown Park every Thursday night starting at 7pm and Sunday afternoon starting at 2pm. There is plenty of parking available to race-goers who want to enjoy the amazing races in a fully enclosed, air conditioned, comfortable, modern facility that the Henry Harrison Grandstand has to offer. In addition to the amazing comfort that the grandstand hosts, The Club has extensive buffet options for those looking to dine while enjoying the race, and Nippers Bar provides quick meals and great drinks to enjoy during the race. So spend your Thursday night and Sunday afternoon race days having a blast at Sandown Racecourse with your friends and family.