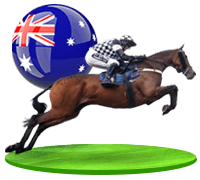 Perth Racing has provided over 150 years of thoroughbred horse racing at two lovely locations. The two Perth Racing venues are located just minutes away from the heart of Perth City in Ascot for summer races, and Belmont Park for the winter months. For Western Australia, the Ascot track is the main place of entertainment in horse racing. Often dubbed the "grand old lady" of Australian race courses, the buildings and grandstand that Ascot's Perth Racing is composed of still look as amazing as the day they were built several decades ago. You can enjoy the beautiful gardens and wonderful facilities that Ascot has to offer during the summer months including an open pavilion that runs the whole length of the Main Tote, nine alfresco dining and bar areas that specialize in serving fresh foods and drinks, and two restaurants; The terrace is on the main floor and is open to the public while Flying Colours is for members of the race course. Both restaurants offer amazing food and views of the race track from the restaurant. The 2,000 meters of track are also modern and good looking, and can handle any of Australia's toughest rains.
Guidelines and What to Expect on Race Day
When planning on going to a race at the Perth Racing track in Ascot this summer, there are dressing guidelines the venue has laid down for its members of the race course. At The Terrace restaurant, Marquee and 1900 metre bars, women should wear suitable race day clothing. Heels, fascinators, and hats are encouraged but not required. Men should wear appropriate clothing that keeps the tradition of race day attire which includes tailored slacks or pants with a tucked in collared shirt and closed toe dress shoes. Sport coats and jackets and ties are optional. On the Deck Crown Perth and grassed areas women should wear relaxed clothing while still holding up the standard for race day attire. Heels, fascinators, and hats are still encouraged in these areas as well. Men can dress smartly with tailored shorts, slacks, pants, and a tucked in collared shirt and closed toe dress shoes. In the Members area and level two of the grandstand to keep the dignity of the Member's Enclosure women are required to wear suitable race day attire with dresses and skirts kept at knee length. Of course, fascinators and hats are encouraged. Men should wear tailored slacks with a tucked in collared shirt and closed toe dress shoes. Jackets and ties are still optional as well.
Getting to the Races
Getting to Perth Racing is as simple as can be with the public transportation system. There are shuttle buses that run from October 17th to April 23rd between the hours of 10am and 1pm. Shuttle bus riders will be picked up from the Burswood Train Station and the shuttles will start bringing race-goers back to the station between 4pm and 6pm. You can also take a train to the Burswood Train Station and a 698 bus will pick up race-goers from that area. Taxis, while not permitted to drop off or collect race-goers on Grandstand Road, they are able to drop off patrons in the taxi rink outside of the Matheson Road Gate. There is also public parking available for those who want to drive their own vehicle on race day. There are areas off of Matheson Road and Leger Car Park.
Race days are huge in Australia. Spend race day with your friends and family at Perth Racing for a wonderful time. With so many bars, fresh cuisine and other restaurants and amenities, there is no reason that Perth Racing should not be your top go to place on race day.